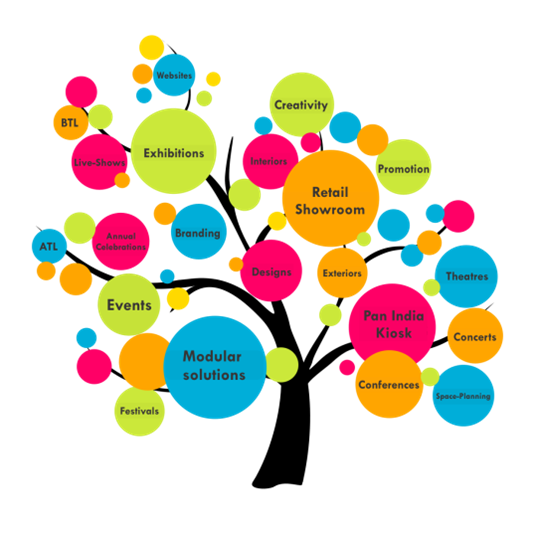 Exhibition, Events & MICE  division of  Kraftz group of Companies!
Exhikraftz was established in 2009 and has been growing year by year with its extensively successful clients & partners till date.
Our team applies the vast experience that we bring into this business to structure and design our solutions in order to meet your requirements and provide you with world-class deliverables.
We have invested extensively in infrastructure, systems, equipment and material in order to deliver on timelines and within minimum response time.
We have earned a reputation for professionalism, quality, excellent execution and customer support after having worked with Indian and multinational corporations across domains and geography.
We work 'with' our customers rather than working 'for' them. Our team is focused on your success for we believe that in your success we will find our own success. Everything we do is driven by this single focus.
State-of-the-art design studio at our Corporate Office at Mumbai
Warehouses in Panvel – Mumbai for all customized working & structure manufacturing
Other warehouses in Delhi, Bangalore, Ahmedabad, Chennai, Kolkatta
Project execution services in Dubai – Europe – China – Sri Lanka- etc
Contact Us